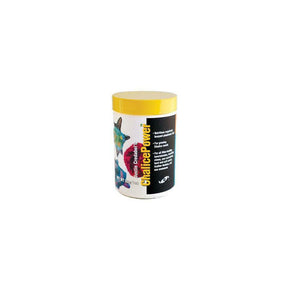 Nutritious negatively buoyant planktonic food
For growing Chalice corals
For all filter-feeding invertebrates, including clams, sea cucumbers, hard and soft corals, feather dusters, and sea anemones.
Chalice Power is a concentrated blend of several varieties of zooplankton developed by Justin Credabel to be the ideal food for raising and maintaining Echinopora, Oxypora, Echinophyllia, Mycedium, Pectinia, and other chalice corals. Also an excellent food for all filter feeding invertebrates such as soft and stony corals, anemones, feather duster worms, clams and tunicates. 
Directions: Mix two parts seawater to one part Chalicepower by volume. Target feed is recommend. Turn off water circulating pumps temporarily. When mixed with water food is in small particles but is dense and sinks quickly. When this lands on a Chalice coral, it tends to sit on the layer of mucous above the coral tissue. Cilia on the coral surface move the mucous/food mixture into the mouths. After 20 minutes turn the pumps back on to wash away remaining food. Feed daily to weekly. Maximum daily usage for whole tank is 1/4 teaspoon per 12 gallons. 
Keep out of reach of children. For aquarium use only. Not for use with animals raised on human consumption. 
Ingredients: Freeze Dried Zooplankton
Guaranteed Analysis:
Crude Protein(min): 50%
Crude Fat(min): 5%
Drude Fiber(max) 12%
Moisture(max) 15%
Filled by weight not volume. Settling may occur during shipment.
Keep the bottle tightly closed and refrigerate after opening.